Rancho Chino Adobe
California State Historic Landmark 942
---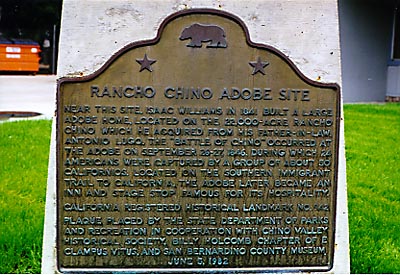 12/01/98
#942 Rancho Chino Adobe Site
Near this site, Isaac Williams in 1841 built a large adobe home, located on the 22,000-acre Rancho Chino which he acquired from his father-in-law, Antonio Lugo. The "Battle of Chino" occurred at the adobe on September 26-27, 1846, during which 24 Americans were captured by a group of about 50 Californios. Located on the southern immigrant trail to California, the adobe later became an inn and stage stop famous for its hospitality.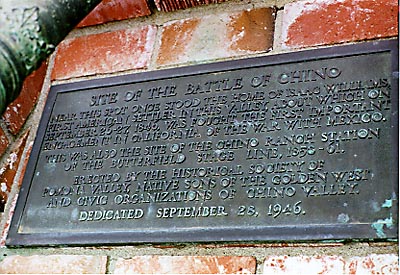 12/01/98
#942 Site of the Battle of Chino
Near this spot once stood the home of Isaac Williams, first American settler in this valley, about which on September 26-27, 1846, was fought the first important engagement in California of the war with Mexico.
This was also the site of the Chino Ranch station of the Butterfield Stage Line, 1858-61.
---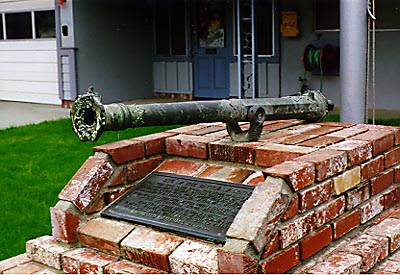 12/01/98

---
Chino fire station #2, 4440 Eucalyptus Ave, 1 block W of Hwy 71 & Pipeline Ave, 3 mi SW of Chino.



Return to other landmarks in San Bernardino county.
---


Send comments to:
Donald Laird