City of Paris Building
California State Historic Landmark 876
---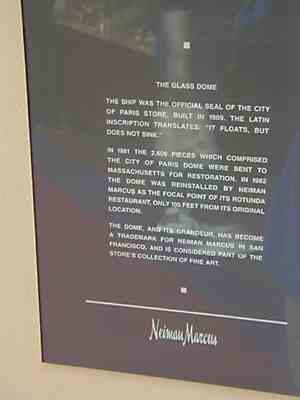 01/02/99
#876 The Glass Dome
The ship was the official seal of the City of Paris Store, built in 1909. The Latin inscription translates "It floats, but does not sink."
In 1981 the 2,600 pieces which comprised the City of paris dome were sent to Massachusetts for restoration. In 1982 the dome was reinstalled by Neiman Marcus as the focal point of its rotunda restaurant, only 100 feet from its original location.
The dome, and its grandeur, has become a trademark for Neiman Marcus in San Francisco, and is considered part of the store's collection of fine art.
---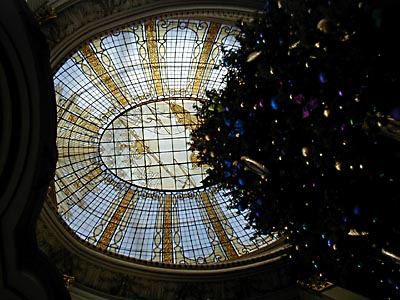 01/02/99

---
SE corner of Geary and Stockton Sts, San Francisco.



Return to other landmarks in San Francisco county.
---


Send comments to:
Donald Laird