Town of Calico
California State Historic Landmark 782
---
Plaque Photo: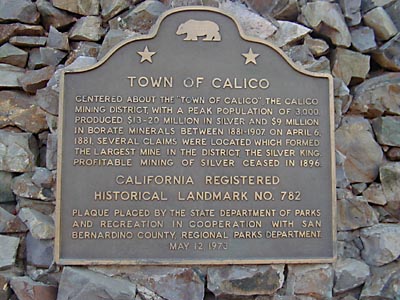 01/30/00
#782 Town of Calico
Centered about the "Town of Calico" the Calico mining district, with a peak population of 3,000, produced $13-20 million in silver and $9 million in borate minerals between 1881-1907. On April 6, 1881, several claims were located which formed the largest mine in the district, the Silver King. Profitable mining of silver ceased in 1896.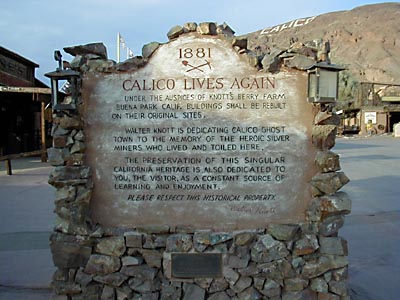 01/30/00
#782 1881
Calico Lives Again
Under the auspices of Knott's Berry Farm, Buena Park Calif. buildings shall be rebuilt on their original sites.
Walter Knott is dedicating Calico Ghost Town to the memory of the heroic silver miners who lived and toiled here.
The preservation of this singular California heritage is also dedicated to you, the visitor, as a constant source of learning and enjoyment.
---
Site Photo: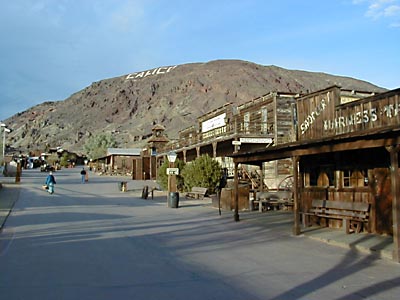 01/30/00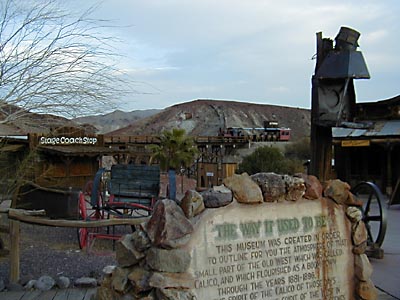 01/30/00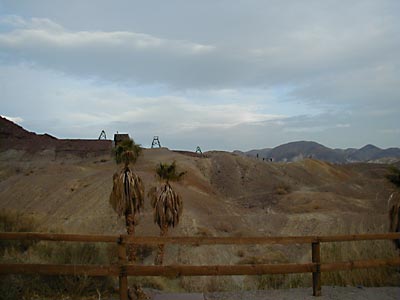 01/30/00

---
Location:
4 mi N of I-15 on Ghost Town Rd, Yermo.



Return to other landmarks in San Bernardino county.
---


Send comments to:
Donald Laird