Weaverville Joss House
California State Historic Landmark 709
---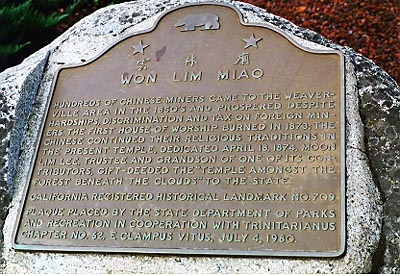 10/11/98
#709 Won Lim Miao
Hundreds of Chinese miners came to the Weaverville area in the 1850's and prospered despite hardships, discrimination and tax on foreign miners. The first house of worship burned in 1873; the Chinese continued their religious traditions in the present temple, dedicated April 18, 1874. Moon Lim Lee, trustee and grandson of one of its contributors, gift-deeded the "Temple amongst the forest beneath the clouds" to the state.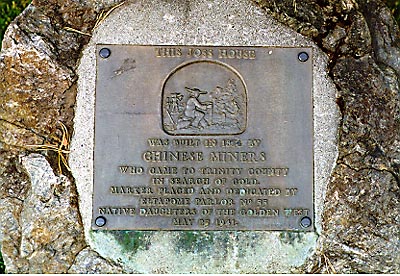 10/11/98
#709
This joss house was built in 1874 by Chinese miners who came to Trinity County in search of gold.
---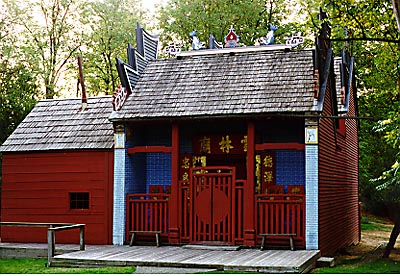 10/11/98

---
SW corner of Hwy 299 and Oregon St, Weaverville.

---
---

Return to other landmarks in Trinity county.
---


Send comments to:
Donald Laird