Old Emigrant Road
California State Historic Landmark 662
---
Plaque Photo: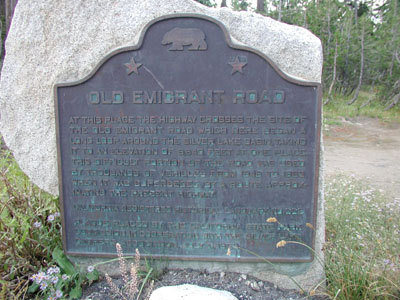 08/04/00
#662 Old Emigrant Road
At this place the highway crosses the site of the old emigrant road which here began a long loop around the Silver Lake Basin, taking it to an elevation of 9,640 feet at one place. This difficult portion of the road was used by thousands of vehicles from 1848 to 1863, when it was superseded by a route approximating the present highway.
---
Site Photo: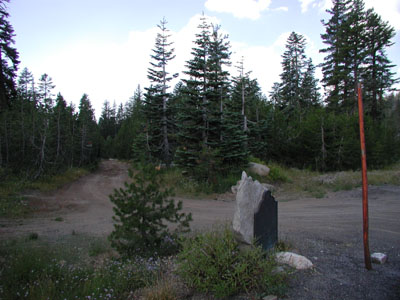 08/04/00

---
Location:
Hwy 88 (PM 63.1) at Mud Lake Rd, 8.7 mi W of Kirkwood.



Return to other landmarks in Amador county.
---


Send comments to:
Donald Laird