Stagecoach Inn
California State Historic Landmark 659
---
Plaque Photo: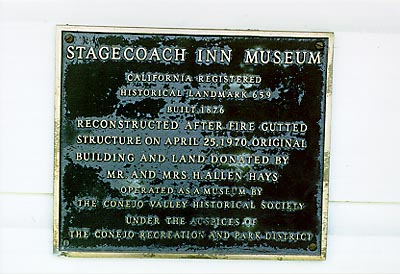 10/05/96
#659 Stagecoach Inn Museum
California Registered
Historical Landmark 659
Built 1876
Reconstructed after fire gutted structure on April 25, 1970. Original building and land donated by Mr. and Mrs. H. Allen Hays.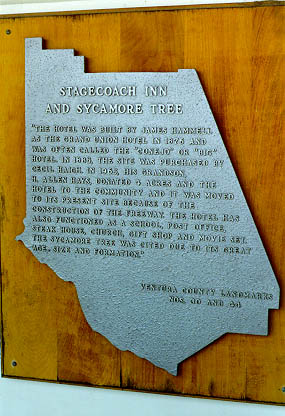 10/05/96
#659 Stagecoach Inn and Sycamore Tree
"The hotel was built by James Hammell as the Grand Union Hotel in 1876 and was often called the "Conejo" or "Big" hotel. In 1885, the site was purchased by Cecil Haigh. In 1965, his grandson, H. Allen Hays, donated 4 acres and the hotel to the community and it was moved to its present site because of the construction of the freeway. The hotel has also functioned as a school, post office, steak house, church, gift shop, and movie set. The sycamore tree was cited due to its great age, size, and formation."
---
Site Photo: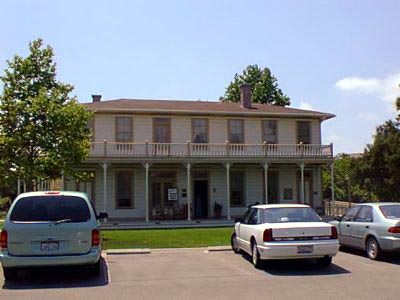 10/05/96

---
Location:
51 S Ventu Park Rd, Newbury Park.



Return to other landmarks in Ventura county.
---


Send comments to:
Donald Laird