Fort Bragg
California State Historic Landmark 615
---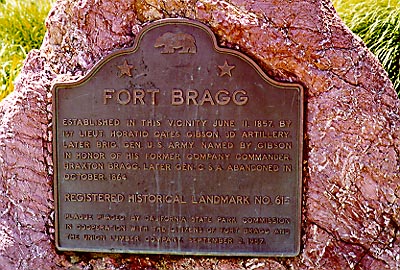 05/09/98
#615 Fort Bragg
Established in this vicinity June 11, 1857, by 1st Lieut. Horatio Gates Gibson, 3d Artillery, later Brig. Gen. U.S. Army. Named by Gibson in honor of his former company commander Braxton Bragg, later Gen. C.S.A. Abandoned in October, 1864.
---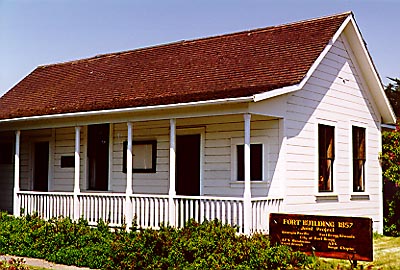 05/09/98

---
Plaque: 321 Main St., Fort Bragg. Site: 1 block E.



Return to other landmarks in Mendocino county.
---


Send comments to:
Donald Laird