Oak Grove Stage Station
California State Historic Landmark 502
---
Plaque Photo: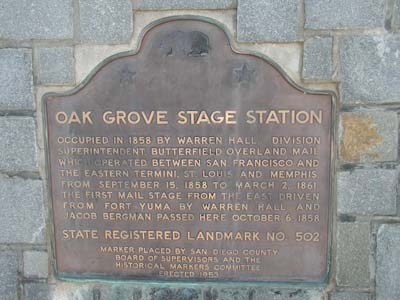 11/29/00
#502 Oak Grove Stage Station
Occupied in 1858 by Warren Hall, division superintendent, Butterfield Overland Mail, which operated between San Francisco and the eaqster termini, St. Louis and Memphis, from September 15, 1858 to March 2, 1861. The first mail stage from the east driven from Fort Yuma by Warren Hall and Jacob Bergman passed here October 6, 1858.
---
Site Photo: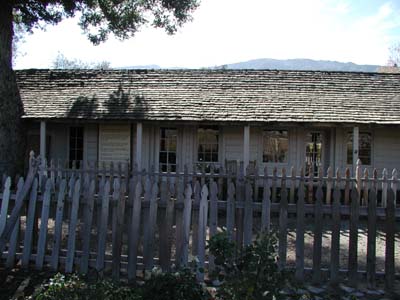 11/29/00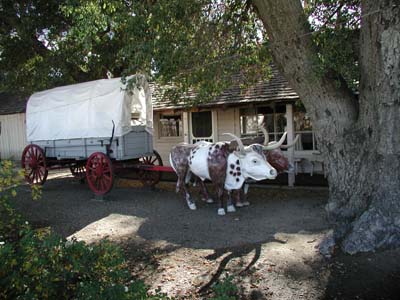 11/29/00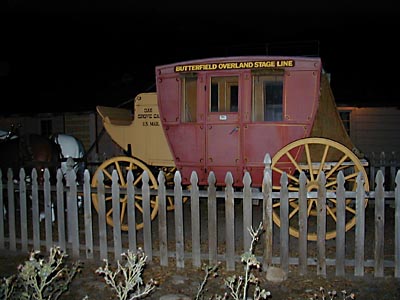 01/28/00

---
Location:
Hwy 79 (PM 49.4), Oak Grove.



Return to other landmarks in San Diego county.
---


Send comments to:
Donald Laird