Buttonwillow Tree
California State Historic Landmark 492
---
Plaque Photo: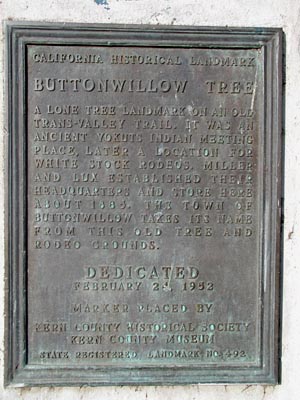 10/11/01
#492 Buttonwillow Tree
A lone tree landmark on an old trans-valley trail. It was an ancient Yokuts Indian meeting place, later a location for white stock rodeos. Miller and Lux established their headquarters and store here about 1885. The town of Buttonwillow takes its name from this old tree and rodeo grounds.
---
Site Photo: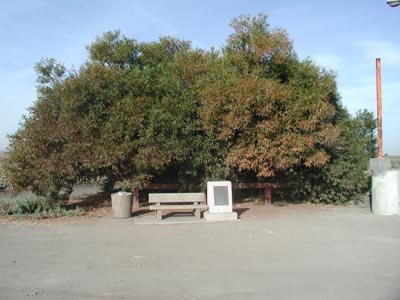 10/11/01

---
Location:
On Buttonwillow Dr, 0.5 mi N of State Hwy 58, Buttonwillow.



Return to other landmarks in Kern county.
---


Send comments to:
Donald Laird