Chapel of Santa Ysabel
California State Historic Landmark 369
---
Plaque Photo: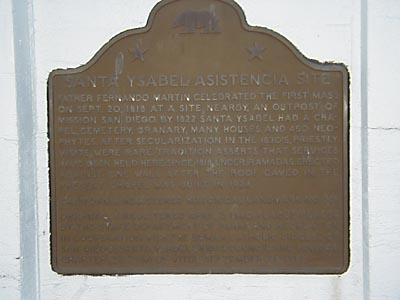 01/28/00
#369 Santa Ysabel Asistencia Site
Father Fernando Martin celebrated the first mass on Sept. 20, 1818 at a site nearby, an outpost of Mission San Diego. By 1822 Santa Ysabel had a chapel, cemetery, granary, many houses, and 450 neophytes. After secularization in the 1830's, priestly visits were rare. Tradition asserts that services have been held here since 1818 under Ramadas erected against one wall after the roof caved in. The present chapel was built in 1924.
---
Site Photo: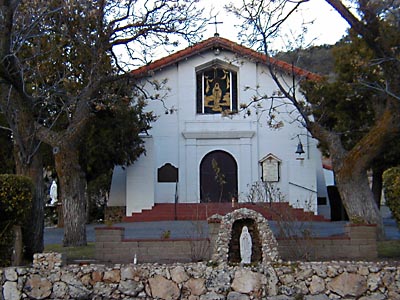 01/28/00

---
Location:
Hwy 79 (PM 21.8), 1.4 mi N of Santa Ysabel.



Return to other landmarks in San Diego county.
---


Send comments to:
Donald Laird