Ebbett's Pass Route
California State Historic Landmark 318
---
Plaque Photo: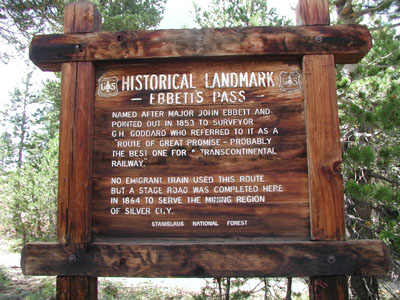 08/04/00
#318 Historic Landmark
Ebbett's Pass
Named after Major John Ebbett and pointed out in 1853 to surveyor G.H. Goddard who referred to it as a "route of great promise - probably the best one for a transcontinental railway."
No emigrant train used this route but a stage road was completed here in 1864 to serve the mining region of Silver City.
---
Site Photo: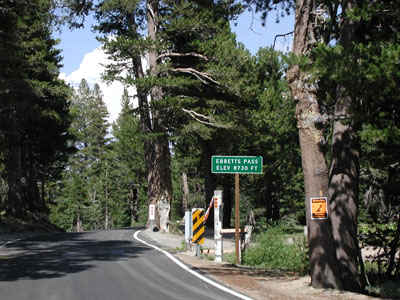 08/04/00

---
Location:
Ebbetts Pass on Hwy 4 (PM 18.5), 18 mi SW of Markleeville.



Return to other landmarks in Alpine county.
---


Send comments to:
Donald Laird