Drum Barracks
California State Historic Landmark 169
---
Plaque Photo: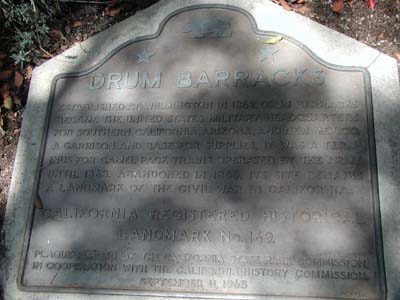 07/14/00
#169 Drum Barracks
Established at Wilmington in 1862, Drum Barracks became the United States military headquarters for southern California, Arizona, and New Mexico. A garrison and base for supplies, it was a terminus for camel pack trains operated by the Army until 1863. Abandoned in 1866, its site remains a landmark of the Civil War in California.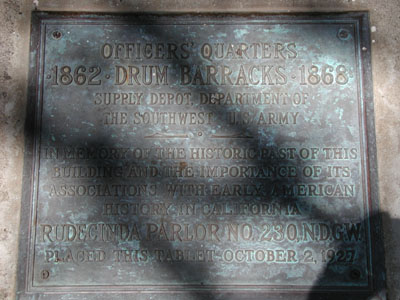 07/14/00
#169 Officers' Quarters
1862 Drum Barracks 1868
Supply depot, Department of the Southwest U.S. Army
In memory of the historic past of this building and the importance of its association with early American history in California.
---
Site Photo: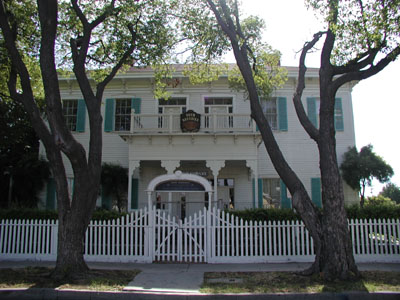 07/14/00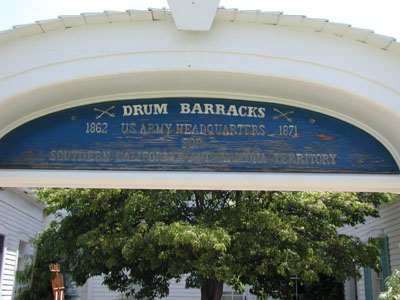 07/14/00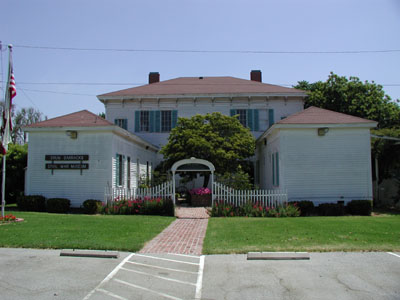 07/14/00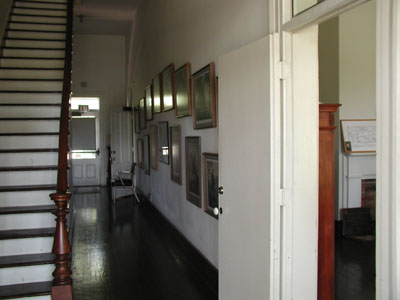 07/14/00


---
Location:
1053 Cary St (near corner of Cary and Opp); back entrance at 1052 Banning Blvd, Wilmington.



Return to other landmarks in Los Angeles county.
---


Send comments to:
Donald Laird