Campo De Cahuenga
California State Historic Landmark 151
---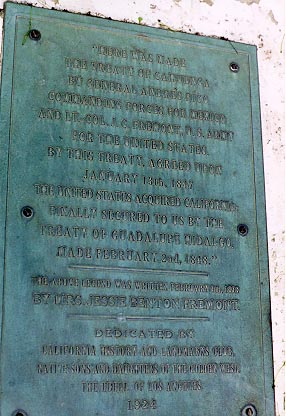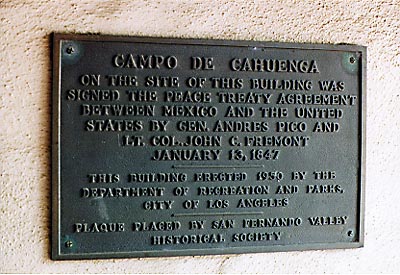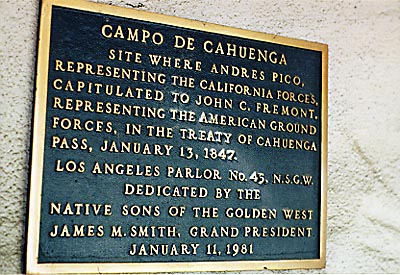 03/12/98
#151 Campo de Cahuenga
"Here was made the treaty of Cahuenga by General Andres Pico commanding forces for Mexico and Lt.-Col. J.C. Fremont, U.S. Army for the United States. By this treaty, agreed upon January 13th, 1847, the United States acquired California; finally secured to us by the treaty of Guadalupe Hildago, made February 2nd, 1848."
The above legend was written February 9th, 1898 by Mrs. Jessie Benton Fremont.
---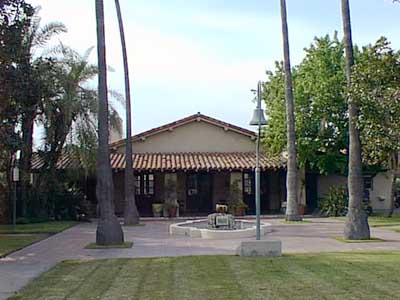 03/12/98

---
3919 Lankershim Blvd, North Hollywood.

---
---

Return to other landmarks in Los Angeles county.
---


Send comments to:
Donald Laird